Allan Hogle found this caterpillar feeding on a flowering fennel head. He wondered just what it was.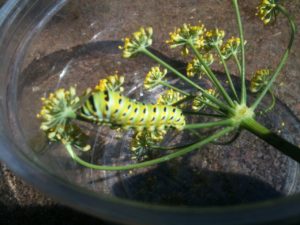 It's an Anise Swallowtail caterpillar. Their host plants are dill, parsley...and fennel!  Here is what it will turn into, a Anise Swallowtail butterfly. Such a beautiful butterfly. This photo taken by Drew Fagan,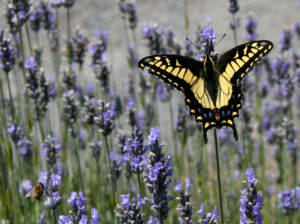 I just acquired an excellent booklet for identifying butterflies and caterpillars, titled "Butterflies of Central and Northern California" by Jim Brock. The Four-eyed Frog Bookstore in Gualala will be carrying it. http://www.foureyedfrog.com/
Thanks to Allan and Drew for allowing me to share their photos with you here.