If you visit Gualala Point Regional Park, the drive in will take you to this view spot. With the Gualala River lagoon, the town of Gualala on the right, and the sun setting over the Pacific Ocean, Mike Nelson captured a beautiful sight.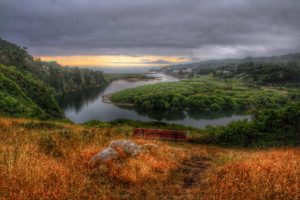 This was taken a week ago Friday, when an unexpected storm brought significant rain to the Mendonoma Coast.
Thanks to Mike for allowing me to share his photo with you here.