Peter Cracknell spotted this beautiful Bobcat recently.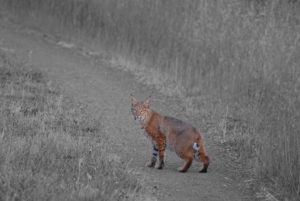 Peter edited the photo using Color Splash for his iPad. It shows the cat with the tufted ears in color, but the rest of the photo is in black and white, an interesting composition.
Thanks to Peter for allowing me to share his photo with you here.