Castle Rock sits off the north end of Gualala. Richard Hansen has a ringside seat to view the action as waves first hit a smaller rock in front of it. Richard recently photographed this interesting sea stack.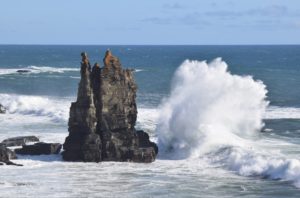 Here's one of my favorite photos taken a few years ago. Richard captured a "monster" wave seemingly attacking - or reaching out to hug -  Castle Rock.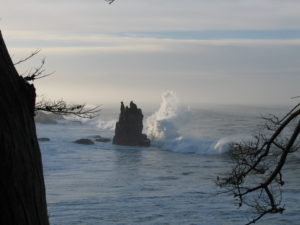 Thanks to Richard for allowing me to share his photos with you here.