Cathleen Crosby photographed this beautiful butterfly and asked me what kind it was. This is a new one for me, so I queried Ron LeValley. He knew what it was, especially since he also recently photographed one. It's a Western Pine Elfin Butterfly.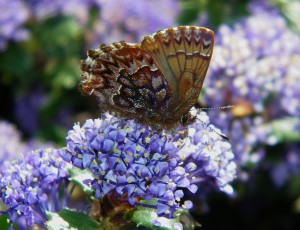 It looks like its feeding on wild lilac, ceanothus, which is blooming in great profusion this spring here on the coast.
Thanks to Cathleen for allowing me to share her photo with you here.