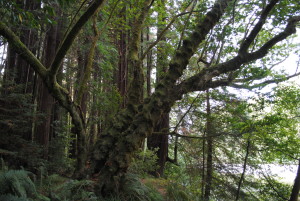 This is what we call the Magical Forest and the Enchanted Forest.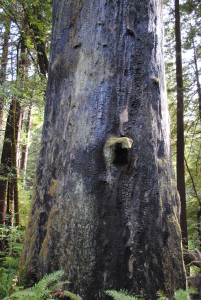 It is found just east of the Gualala Point Regional Campground. The Gualala River glides by.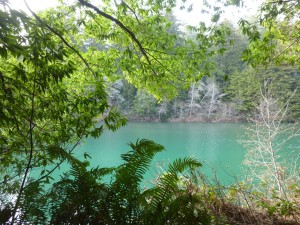 The new owners of the Gualala Redwoods Lands propose to log in the floodplain of this river, starting at the border of the campground and heading upriver five miles. We just can't bear to let this happen. We have created a petition at change.org. It reads:
To Roger Burch, President of Redwood Empire
Sean Burch, Vice-President and GM of Redwood Empire
Henry Alden, Forester
Re: The Timber Harvest Plan "Dogwood."
Dear Sirs,
We are residents and visitors of the Mendonoma Coast. We treasure our wild river, the Gualala River. We realize the Burch family recently acquired the 29,000 acres of Gualala Redwoods land previously owned by Dr. Edmunds. Perhaps you don't realize what the land along the Gualala River, the floodplain of our river, means to us. Your proposed THP "Dogwood" would damage the health of our river and jeopardize the creatures that live in and alongside it.
We respectfully ask you to withdraw this ill-advised logging plan.
We ask you to consider selling the land dubbed "Dogwood" to a conservation group. Since "Dogwood" begins at the border of the campground of Gualala Point Regional Park and then goes five+ miles up the river, this land would be an ideal river park, an ideal extension of Gualala Point Regional Park.
Many of us have walked this land for decades. We call it the "Magical Forest" and the "Enchanted Forest." To log it would be a disgrace. These 300+ acres are a minute part of your 29,000 acres. We hope that you love our Gualala River enough to preserve its continued recovery from past logging.
Please reconsider – for the sake of our river and for the sake of our community.
This petition has been signed by over 300 people on-line and nearly that many on hard copies being circulated in our area. Will you take a minute and sign on our petition? The link is below. Thank you, thank you!
https://www.change.org/p/roger-burch-we-implore-you-not-to-log-alongside-the-gualala-river?recruiter=7156794&utm_source=share_petition&utm_medium=email&utm_campaign=share_email_responsive