Dave Shpak photographed a great example of sea foam, created during the last big storm. He found it at Manchester Beach.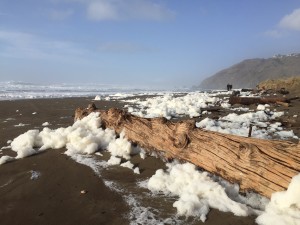 It's caused by the wave action. If you took a jar and filled it with ocean water and then shook it, you would make sea foam. It's made up of organic matter, such as dead kelp. It's quite startling to see!
Thanks to Dave for allowing me to share his photo with you here.