The Pacific Ocean has been in fine form. Huge breakers have been crashing against bluffs and sandy shores. Beth Kattleman photographed a beautiful wave recently.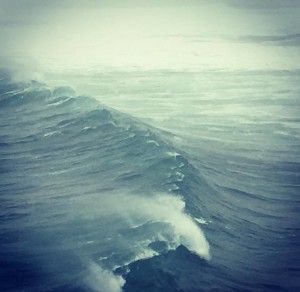 We have had showers today, and some of them have been downpours! After this unsettled weather moves on, it's predicated to be nothing but blue skies.
Thanks to Beth for allowing me to share her photo with you here.