That's what Michael Alexander dubbed it - a heavenly sunset.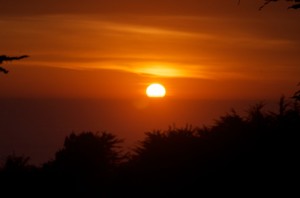 Michael was trying to capture a green flash, but had to settle for a heavenly sunset instead!
Karen Tracy photographed her version of a heavenly sunset several years ago.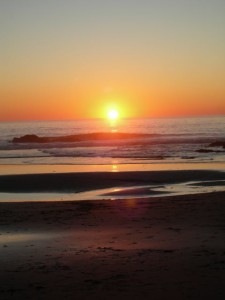 We are unlikely to see the sunset tonight as a gentle storm has settled over the coast.
Thanks to Michael and Karen for allowing me to share their photos with you here.