Richard Hansen photographed a big wave hitting Castle Rock, which is off Gualala. Castle Rock is perhaps seventy feet high.
Here's one of my favorite photos Richard has taken of waves at Castle Rock - here's a monster wave!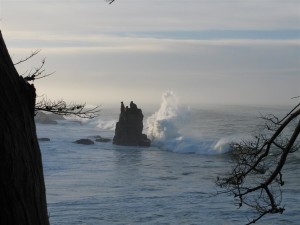 Thanks to Richard for allowing me to share his photos with you here.