Marcelia Fosse caught this surfer in a moment of joy as he heads to the waves off Anchor Bay Beach.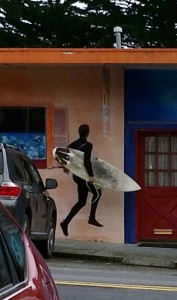 It's shows the joy of anticipation, doesn't it? Below is a photo taken by Eric Anderson several years ago of a surfer catching a wave off Anchor Bay Beach.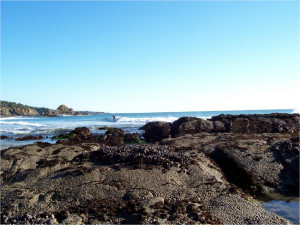 Thanks to Marcelia and Eric for allowing me to share their photos with you here. We are having a lovely day on the Mendonoma Coast today, with sunshine and drifting clouds.