Mel Smith recently counted 121 Tundra Swans near the Garcia River. He took this photo through his spotting scope. You will see Canada Geese too.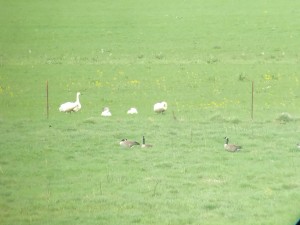 Martin Steinpress also saw and photographed Tundra Swans recently.
The past four years, during the drought, only a few Tundra Swans returned to overwinter on the Mendonoma coast. So we're happy to see more than a hundred, though that is still a small number compared to the numbers we used to see.
Here is a close-up look at these beautiful swans in flight, taken by Steve Wilcox.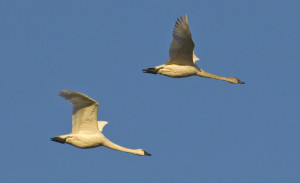 Thanks to Steve, Martin and Mel for allowing me to share their photos with you here.