Rozann and George Grunig recently visited Hearn Gulch [mile marker 10.0 in Mendocino County]. It was exploding with such force that they were in awe.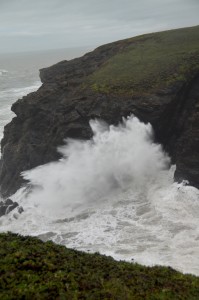 This is a beautiful public access point to visit with bluffs, broad ocean views, a sweet pocket beach, a sea tunnel and this blowhole.
Thanks to Rozann for allowing me to share her post with you here.