With the wonderful rains, mushrooms are appearing as if by magic. After four years of drought, the autumn rains are inviting them to pop. King Boletes are up, as are Queen Boletes and Chanterelles. Jeff Quenzer found a pristine King Bolete.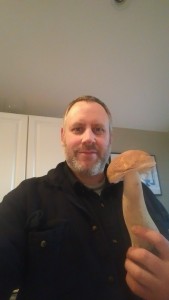 It's a fun -  and delicious -  time to be on the Mendonoma Coast!
Thanks to Jeff for allowing me to share his photo with you here.