Gualala Point Regional Park has so many wonderful aspects to it. It's one of my favorite parks to walk with Rick and our golden retriever, Sunny, which is what we did today. With the King Tides, the ocean was roiled up and big breakers crashed against bluffs and the sandy beach.
Wendy Bailey walked there recently and she was taken by the autumn grasses, which she entitled amber waves of grain.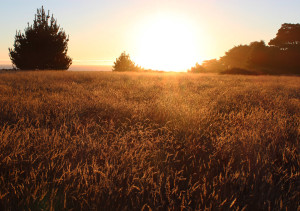 The Gualala River lagoon has filled up in recent days. At high tide the ocean is spilling over the sandbar that has the river closed. And we've had several small rain events. It's quite kayak-able right now and this weekend could be the perfect time to get in a trip on the river.
Thanks to Wendy for allowing me to share her photo with you here.