John Batchelder was watching Sea Lions rafting and feeding recently when three Humpback Whales showed up. One breached as John was ready with his camera.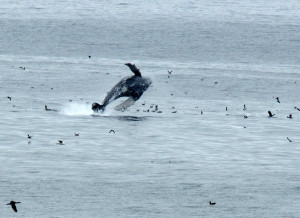 And here's where the whale hit the water. Notice the birds nearby - these are extremely rare Black-vented Shearwaters.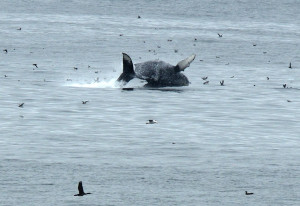 Here's a photo where John shows the three Humpbacks.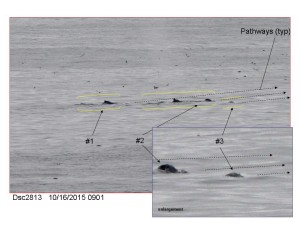 John's photos were sent to Cascadia Research to help further their knowledge of these beautiful cetaceans.
Thanks to John for allowing me to share his photos with you here.