Just north of Stewarts Point, a bull Tule Elk has been seen on the west side of Highway One with a group of dairy cows. He might just be sharing their feed or he's a little confused during this time of the rut. Craig Tooley got this photo of the rare visitor.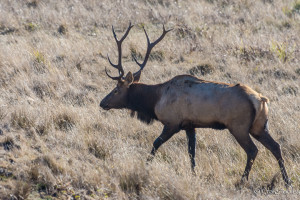 There is a herd at Point Reyes so perhaps this fellow came from there. He hasn't been seen for the past several days, so we'll have to wait and see if this was a one-time visit or if Tule elk are expanding their territory to include the coast.
Here's a photo of the elk appearing to chase the cows. This photo was taken by Ron LeValley.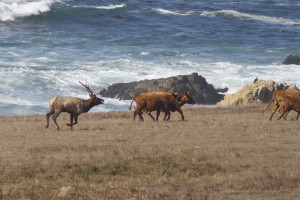 And finally a photo of the elk bugling, taken by Rozanne Rapozo.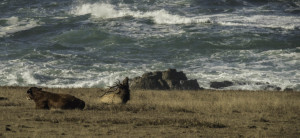 Thanks to Craig, Ron, and Rozanne for allowing me to share their photos with you here.