It's so hot even the African hoof animals at the B. Bryan Preserve in Point Arena are looking for shade. Here are two Grevy's Zebra photographed by Judy Mello.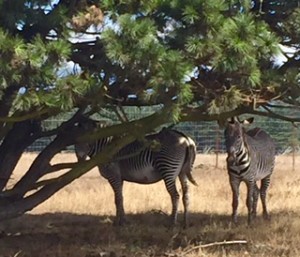 It's fascinating to learn what Judy and Frank Mello are doing to preserve endangered animals at their preserve in Point Arena. Here's a link to their website: http://bbryanpreserve.com/
Here's one of my favorite photos of a Grevy's Zebra baby with its mother at the preserve. The young zebra had just seen a gopher pop up and couldn't believe what it just saw! This photo was taken by Craig Tooley.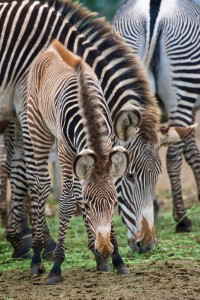 Thanks to Judy and Craig for allowing me to share their photos with you here. To see much more of Craig's nature photography, here's the link to his website: www.ruffimage.com