Nan Brichetto took this photo last week before the huge "Rocky" fire in Lake County was fully contained. I thought it so unique and powerful that I would share it with you here.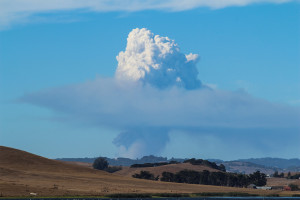 Thanks to our heroic firefighters this fire is contained. But others are still burning and weather conditions have once again brought smoke and heat to the Mendonoma Coast.
Thanks to Nan for allowing me to share her photo with you here.