Mary Sue Ittner was enjoying summer wildflowers at Gualala Point Regional Park. On the beach she found Yellow Sand Verbena, Abronia latifolia.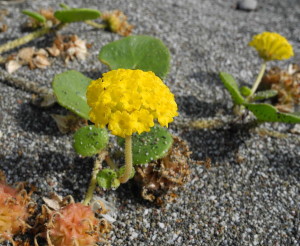 This native wildflower is a member of the Four-O'Clock family and, like some of you, enjoys sand and sun!
Thanks to Mary Sue for allowing me to share her photo with you here.