It's not often the Pacific Ocean looks like a lake, or as my friend Richard Lewis once said, "the ocean laid out flat like a lizard drinking." Last week saw several days of those conditions and lots of fishing boats were plying the waters.
Catherine Miller and Hal Ferguson look forward to days like this, as they fish from their kayaks. Here's Hal heading out for a fine day of fishing.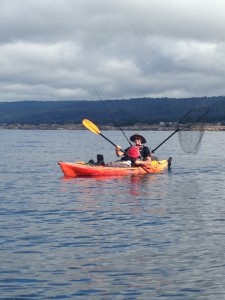 Catherine photographed the calm waters that reflected the clouds above.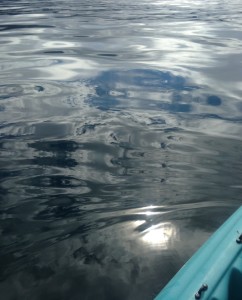 And the results - lingcod, black rock cod, and kelp greenlings.


While out on the ocean, they saw a sunfish, a mola mola, as big as their kayaks! They also saw several whales, including a mother/calf Gray whale pair. All in all, an idyllic day on Lake Pacific.
Thanks to Catherine for allowing me to share her photos with you here.