As it usually does, the high inland temperatures coaxed the fog back to the coast. Today it is fifteen degrees cooler at our house than yesterday. Hello fog, my old friend!
Peter Cracknell took a beautiful photo of fog on the coast from Highway One. A bicyclist is taking a break.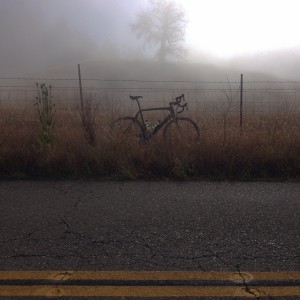 Here's a recent photo I took at Gualala Point Regional Park. A finger of fog reaches for the town of Gualala.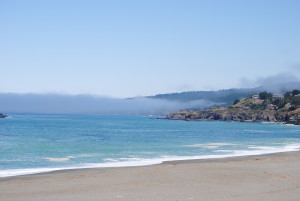 Thanks to Peter for allowing me to share his photo with you here.