You could hear it before you saw it. Something noisy in the air was headed up the Mendonoma Coast.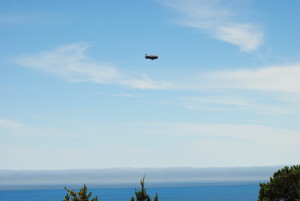 I rushed outside with my camera and found this - the Goodyear Blimp.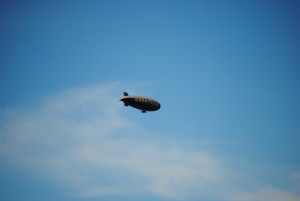 It is the Spirit of America headed to Arcata, CA. Here's a link to the schedule of this blimp: http://www.goodyearblimp.com/news-and-events/schedule.html  The schedule shows it will fly to Portland, Oregon next.
A fun and different sighting for you today!