Peter Baye found this beauty blooming on a rocky outcrop along the Gualala River. Its common name is Wallflower, and its scientific name is Erysimum capitatum. It doesn't look like a shy, retiring wallflower to me!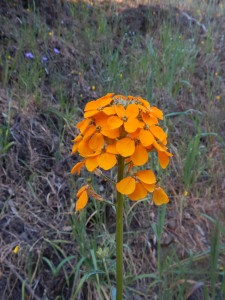 Peter describes this flower as egg-yolk yellow, and you can see why. Peter had previously photographed a different species of Wallflower, Erysimum menziesii ssp menziesii.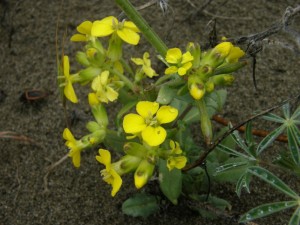 Thanks to Peter for allowing me to share his photos with you here.