Yes, we are receiving some much needed rain. When storms move through we are often left with rainbow days. Jin Sharples recently photographed a double rainbow.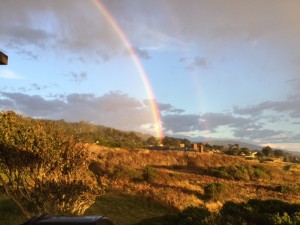 One of my favorite rainbow photos was taken some time ago by Peggy Berryhill. It shows the mouth of the Gualala River.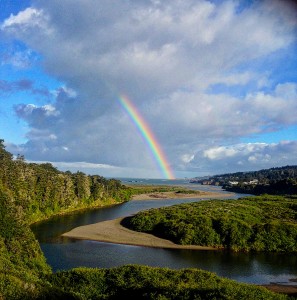 Thanks to Jin and to Peggy for allowing me to share their photos with you here.