There has been a pretty good bloom of Sweet Tooth Hedgehogs mushrooms, Hydnum repandum. The ones found have been big and meaty. Lita Gitt shows her bounty of Hedgehogs and a lone Chanterelle on the right.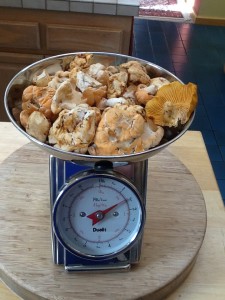 Randy Jones found the biggest Sweet Tooth Hedgehog he's ever seen. Mel Smith photographed him with his find.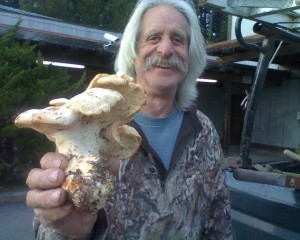 These are considered beginners mushrooms - easy to identify, no bad look-alike, and bugs leave them alone. They have a mild flavor so it's best to let them shine. I often put them on top an omelet.
Thanks to Lita and Mel for allowing me to share their photos with you here.