Richard Hansen recently photographed this lovely sunset from his home in Gualala.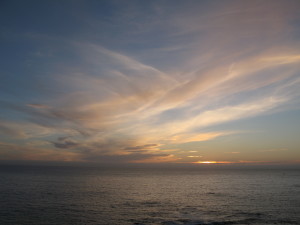 Rick and I watched this sunset too from our home in Anchor Bay. It *almost* doesn't look real, but I can assure you Richard's photo is the real deal.
Thanks to Richard for allowing me to share his photo with you here.