Alfredo Orozco caught magic with his photo from Anchor Bay Beach.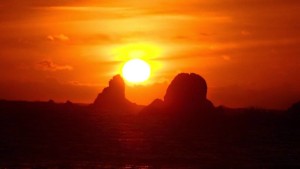 And Robert Scarola, who photographed the amazing sunset from The Sea Ranch, did the same.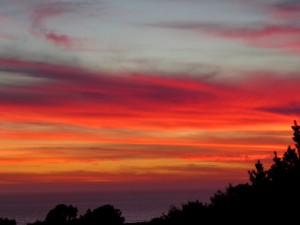 Today fog moved in, blanketing the Coast with moist, cool air. After the warm holiday weekend, the moisture is very welcome.
Thanks to Alfredo and Robert for allowing me to share their photos with you here.