Jan de Vries tells me that, from his house in Berkeley, the sun perfectly lines up with the Golden Gate Bridge twice a year. Many years clouds or fog obscure the view. But this year the weather was clear. Last week he took this photo of the sun setting behind the iconic bridge.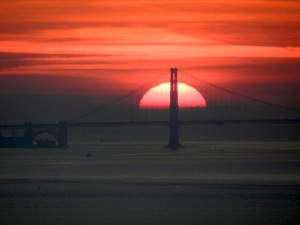 With the calm weather we've been having on the Coast, fishing boats can be seen plying the waters at night. Jon Loveless recently photographed a sunset with a fishing boat at work.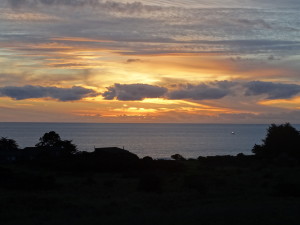 Two beautiful photos of sunsets for you today! Thanks to Jan and Jon for allowing me to share their photos with you here.