Last week Alan Reinke photographed Black Point Beach, seemingly missing its beautiful beach. The king tides, super high tides, had washed over it.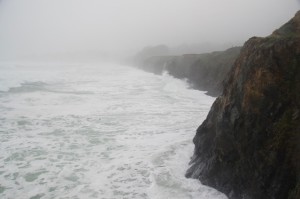 The next day told a different story.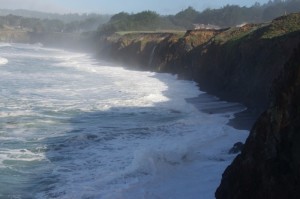 We continue to have sunny, calm weather. Gray Whales have been spotted often. I saw two pods this morning, heading south. A pod of eight Killer Whales was seen today, heading north. When the ocean is calm, she reveals many wonderful sightings. We apparently have another week before our rains begin again.
Thanks to Alan for allowing me to share his photos with you here.