Bowling Ball Beach is a perfect place to beachcomb at low tide. The rock formations help catch treasures from the sea. The treasure Catherine Miller was seeking? Pieces of abalone shells, tumbled and shaped by the ocean waves. With them she made this beautiful mirror as a Christmas gift for her brother.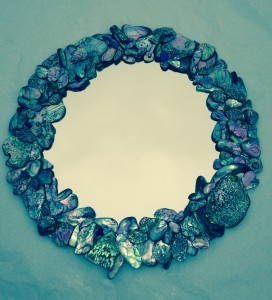 It is the inside of the Abalone shell that has this beautiful iridescence. Here's a look at an intact shell, photo taken by Craig Tooley.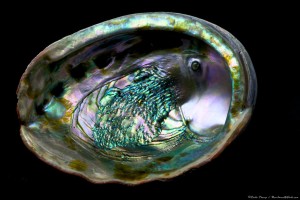 Thanks to Catherine for sharing her creation and photo with us here. And thanks to Craig for allowing me to share his photo with you here. To see more of Craig's nature photography, here is his website: www.ruffimage.com.