Last week as a huge storm approached the Coast, the sunset was very dramatic. As I stood on our deck, camera in hand, it looked like a purple tornado cloud as the sun was setting.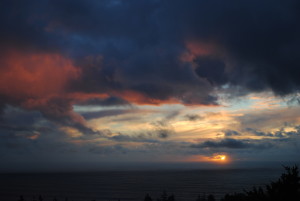 And this photo I took a few moments earlier shows the big swells on the Pacific Ocean.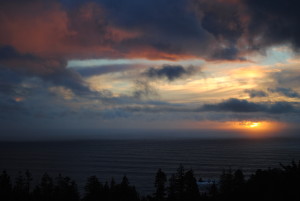 Mother Nature has been acting like a drama queen. But we continue to appreciate the rain. So what if the ground squishes when we walk on it! We have received over 28 inches of rain season-to-date at our home in Anchor Bay. A normal rainy season for us is about 50 inches, so we are more than halfway there and December isn't even over yet. Hooray!