To see sunbeams peaking through storm clouds and shining on the ocean is always a treat. Bettye Winters recently photographed this phenomenon, which some call God's rays.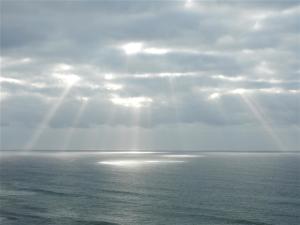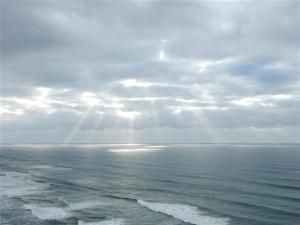 This doesn't happen very often so it is wonderful to see.
Thanks to Bettye for allowing me to share her photos with you here.