A friend called to say the Gualala River had opened this morning. Rick and I hurried down to see the action. It was low tide and the river was pouring through the opening with great force.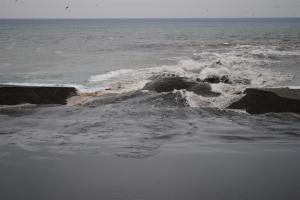 The sound was incredible too. Many people were on the Gualala Bluff Trail to watch this phenomenon, which is where I took these photos.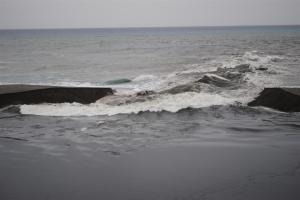 You can see the opening is a little wider, as the sandbar continues to crumble under the force of the river. Then we couldn't believe our eyes - a couple with a dog walked out on the sandbar.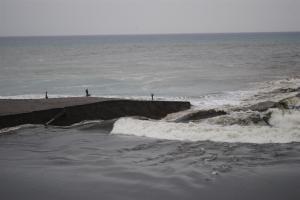 As we watched with great concern, the woman walked all the way to the edge of the breach to take photos.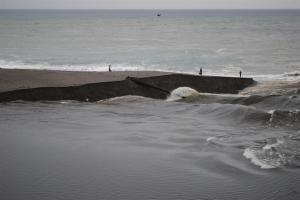 Those of us watching yelled and gestured but the sound of the river was too great. Finally someone walked out and convinced them to back off a bit. Not smart...not smart at all!
Here is a photo of the breach thirty minutes later.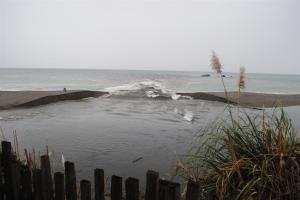 Young Steelhead, which were trapped in luxury during the summer and early autumn, were swept into the ocean. Once the river stabilizes, adult Steelhead will make their way into the river.
The wild Gualala River is a treasure beyond compare!