Yellow Chanterelles are being found as evidenced by this photo taken by Ron Champoux.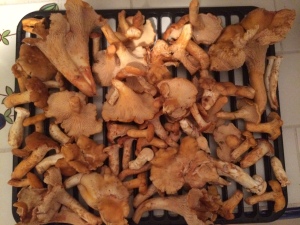 That's a nice haul of this delicious edible mushroom. I am still waiting for my spots to fruit. I did find quite a few Matsutakes this week.
Thanks to Ron for allowing me to share his photo with you here.