Peter Cracknell spotted three or four Orcas, Killer Whales, quite close in on Saturday afternoon. Earlier that day he had photographed a large group of California Sea Lions rafting. Orcas do prey on Sea Lions. Here is a photo of one of the Orcas, heading north.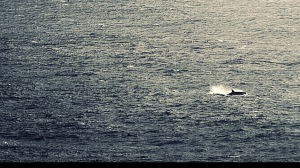 Here is a close-up photo Tom Eckles took from a pelagic trip of a male and female Orca. The male has the taller dorsal fin.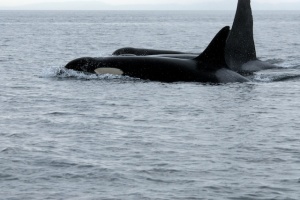 I am also happy to report that the first Gray Whales have been spotted, headed south.
Thanks to Peter and Tom for allowing me to share their photos with you here. To see much more of Tom's photography, here is his website: www.tomeckles.com