Think how convenient it would be if you could blend in to your environment by changing your color. That's what Sierran Tree Frogs can do. Richard Kuehn photographed one in the process of changing from green to tan.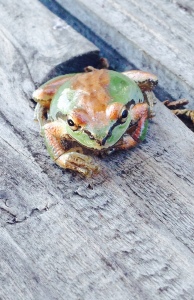 This tiny frog has a big voice, calling "ribbit, ribbit." They used to be called Pacific Tree Frogs, which seems more appropriate that Sierran. They are also called Chorus Frogs. Here's a cute photo by Adrian Bennett of a Tree Frog hiding in a flower pot.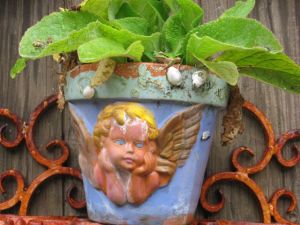 If you can spot the frog on the rim of the pot,  you will see how small these frogs are!
Thanks to Rich and Adrian for allowing me to share their photos with you here.