It's the funniest thing! Holly McCarroll-Baker noticed this big adult Western Toad apparently gazing through a window. It looks rather relaxed while doing so.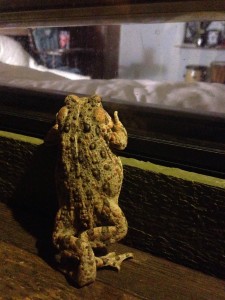 Perhaps it is a SF Giants fan and looking to see if the baseball game is on!
Thanks to Holly for allowing me to share her fun photo with you here.