We have had several waves of monsoonal moisture visit the Mendonoma Coast in recent weeks, bringing small amounts of rain and this beautiful rainbow over the ocean photographed by Nancy Padgett.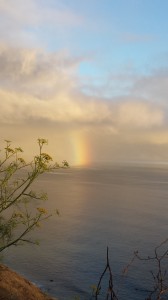 A rare phenomenon, a fire rainbow, was seen over the restaurant Cove Azul in the Cypress Center in Gualala. Susan Cerruti was the lucky photographer who got this photo.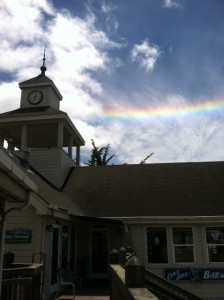 Today the sky is filled with clouds, remnants of a hurricane. The sunset should be amazing and I hope to share it with you here.
Thanks to Nancy and Susan for allowing me to share their photos with you here.