Paul Brewer trained his camera on an Anna's Hummingbird and this is the result.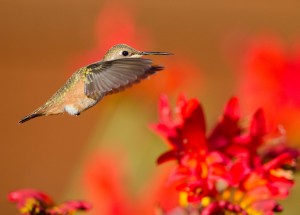 Anna's Hummingbirds are year round residents of the Mendonoma Coast. To hear their call, here's a link to the Cornell Lab of Ornithology: http://www.allaboutbirds.org/guide/annas_hummingbird/sounds
To see much more of Paul's nature photography, here is the link to his website: http://www.capturingnatureswonders.com/
Thanks to Paul for allowing me to share his photos with you here.