George Marshall has a birdbath at his Sea Ranch home. A small group of Golden-crowned Sparrows spotted it and came down for a nice bath.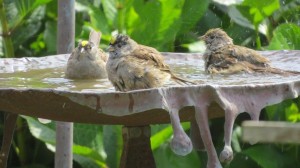 Another fun birdbath photo was taken by Jim Garlock at his home in Gualala.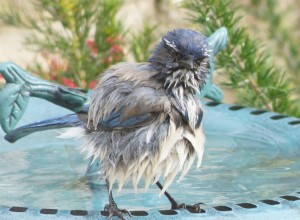 This is a very wet Western Scrub Jay and it appears to be glaring at Jim.
Putting in a birdbath is guaranteed to give you pleasure while helping the birds that grace us with their presence.
Thanks to  George and Jim for allowing me to share their photos with you here.