Sea Lions are fun to watch. They are a common sighting off the Mendonoma Coast. They are noisy, barking often. Killer Whales hunt them. Richard Kuehn got a photo of Sea Lions swimming hard and fast. Perhaps there was an Orca or two after them.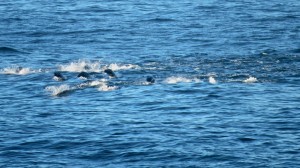 Sea Lions can look like porpoises, because when they swim fast they "porpoise" through the water. Jon Loveless photographed this action.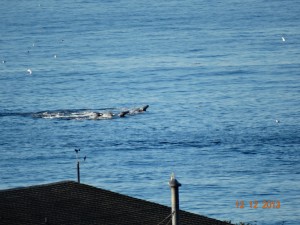 They also gather together in rafts, which is what Rozann Grunig photographed.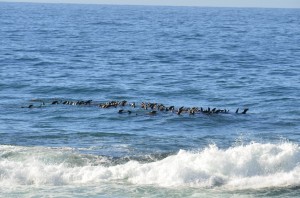 It is thought they raft together for protection. They hold a flipper up in the air to either warm up or cool down - thermoregulation.
And lastly, Sea Lions are very curious. Craig Tooley was out kayaking when a group came in close to check him out.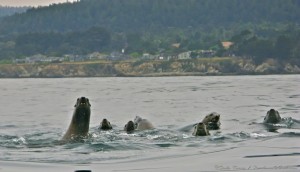 Thanks to Rich, Jon, Rozann and Craig for allowing me to share their photos with you here. To see much more of Craig's nature photography, here is his website: www.ruffimage.com To see Rozann's nature photography, here is her website: www.highway1designs.com