On Sunday the sandbar of the Gualala River apparently looked like a good place to place a tent to two unwary campers. They built a bonfire and seemed pretty happy with life, despite the fact it is illegal to camp IN the river.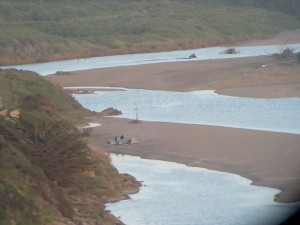 What these visitors didn't know was that the river was going to close to the ocean overnight. Here is a photo of the same spot just twelve hours later.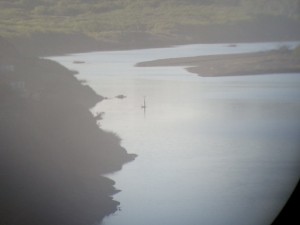 When their campsite began to flood, they had to pack up in a hurry. I wonder who's idea it was to try and camp there!