Recently Rick and I and our Golden Retriever, Huckleberry, explored the east side of Gualala Point Regional Park. There is a small but beautiful campground there, nestled up against the Gualala River. Using our annual day pass, we parked near the campground and headed east on a narrow trail. Just a few steps into the forest felt like we had entered another world.
Here is a photo of a Douglas-fir that grew over a Redwood stump. I've never seen the roots of a Douglas-fir growing above ground before.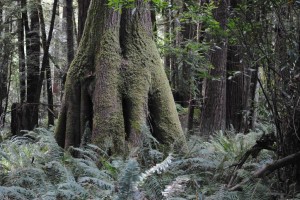 And we found this old, knobby California Bay tree. Elves could live here!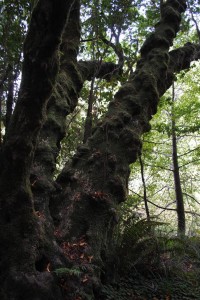 We then came to the Gualala River and in went Huckleberry.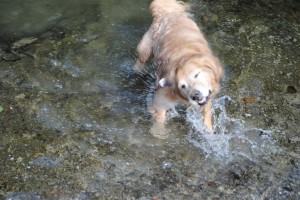 Life is good when you are a Golden Retriever getting wet!
Here's a link to a beautiful sunset taken at the park. http://www.mendonomasightings.com/2011/08/01/beautiful-sunset-at-gualala-point-regional-park/